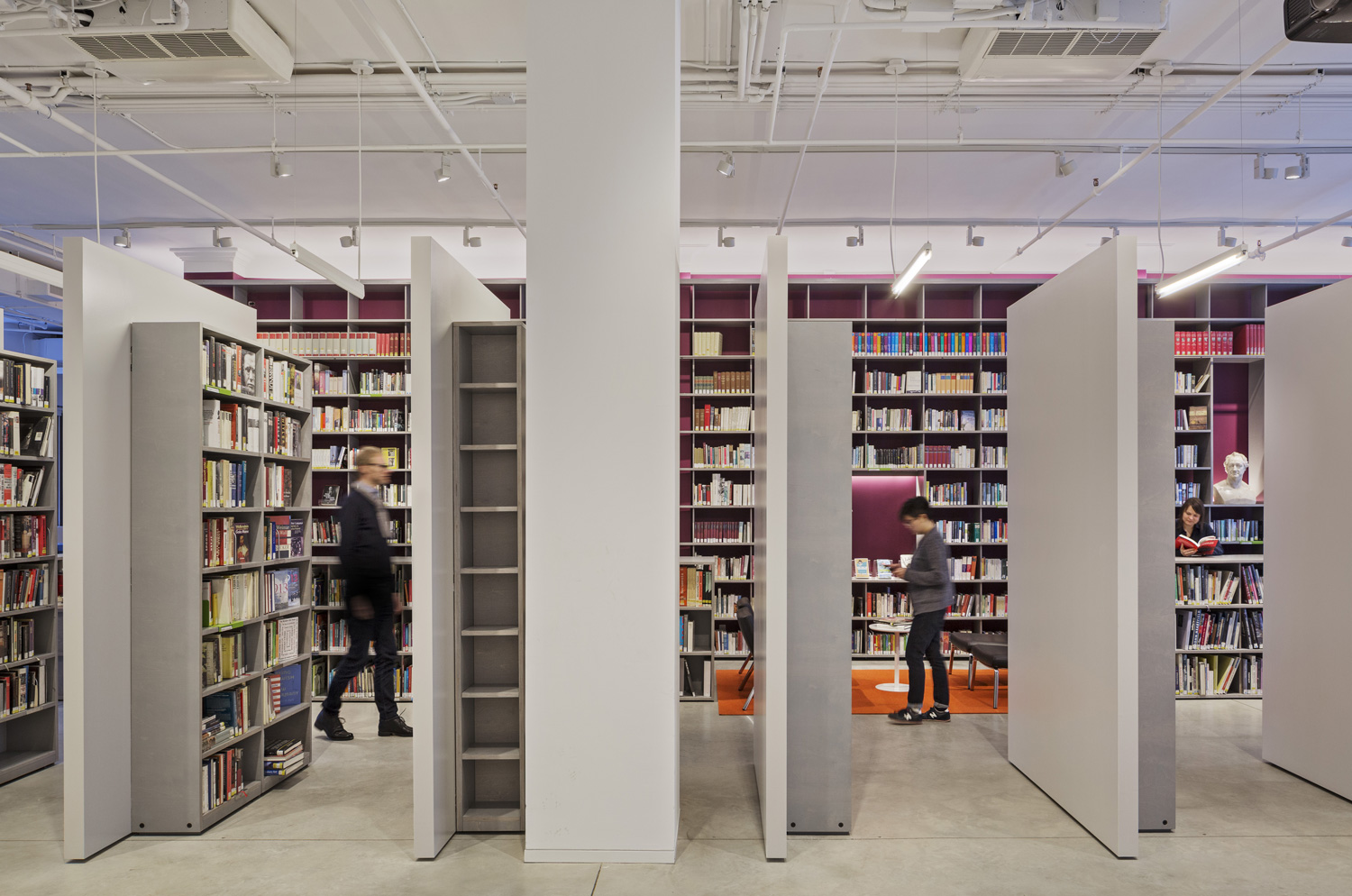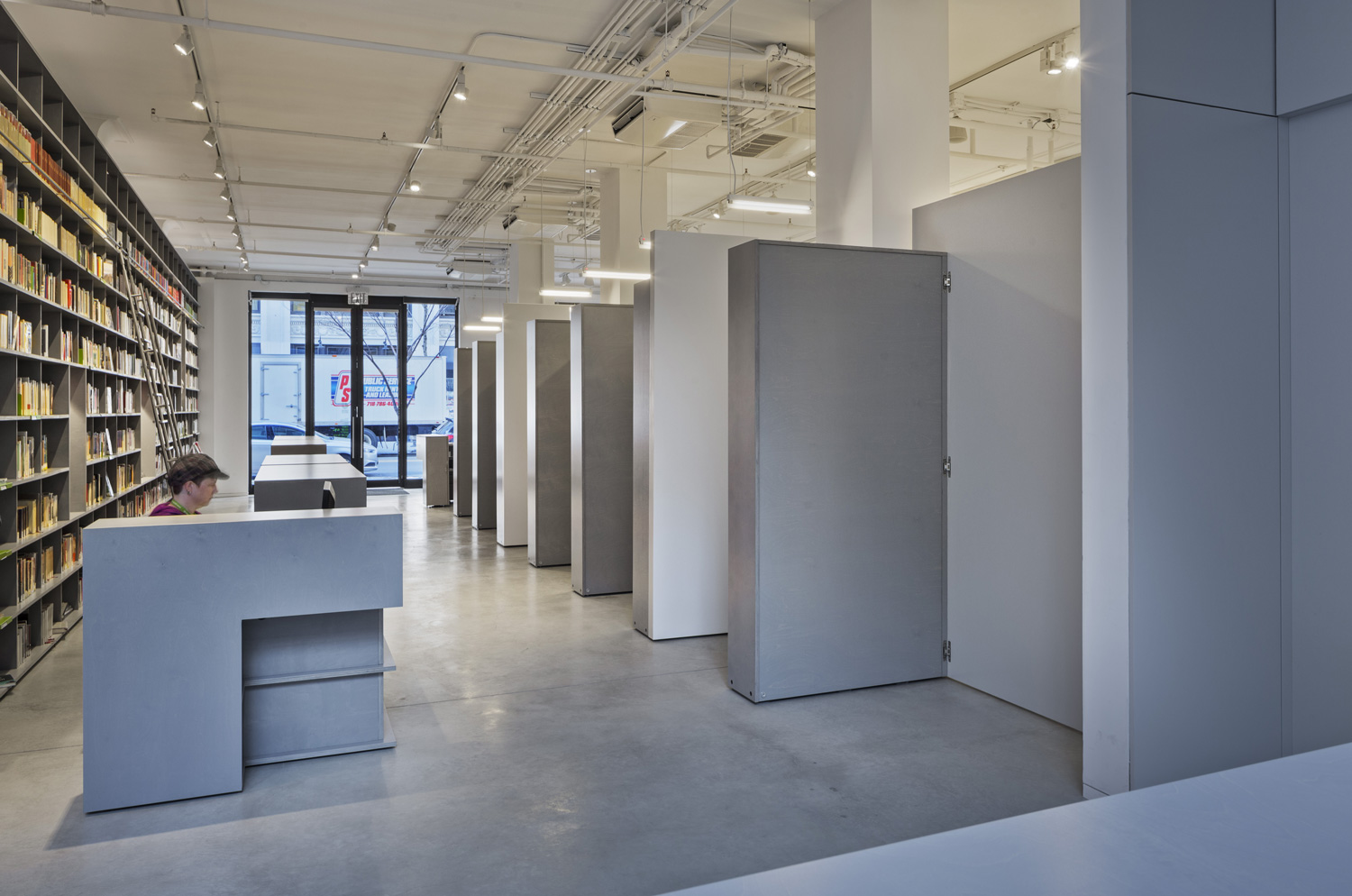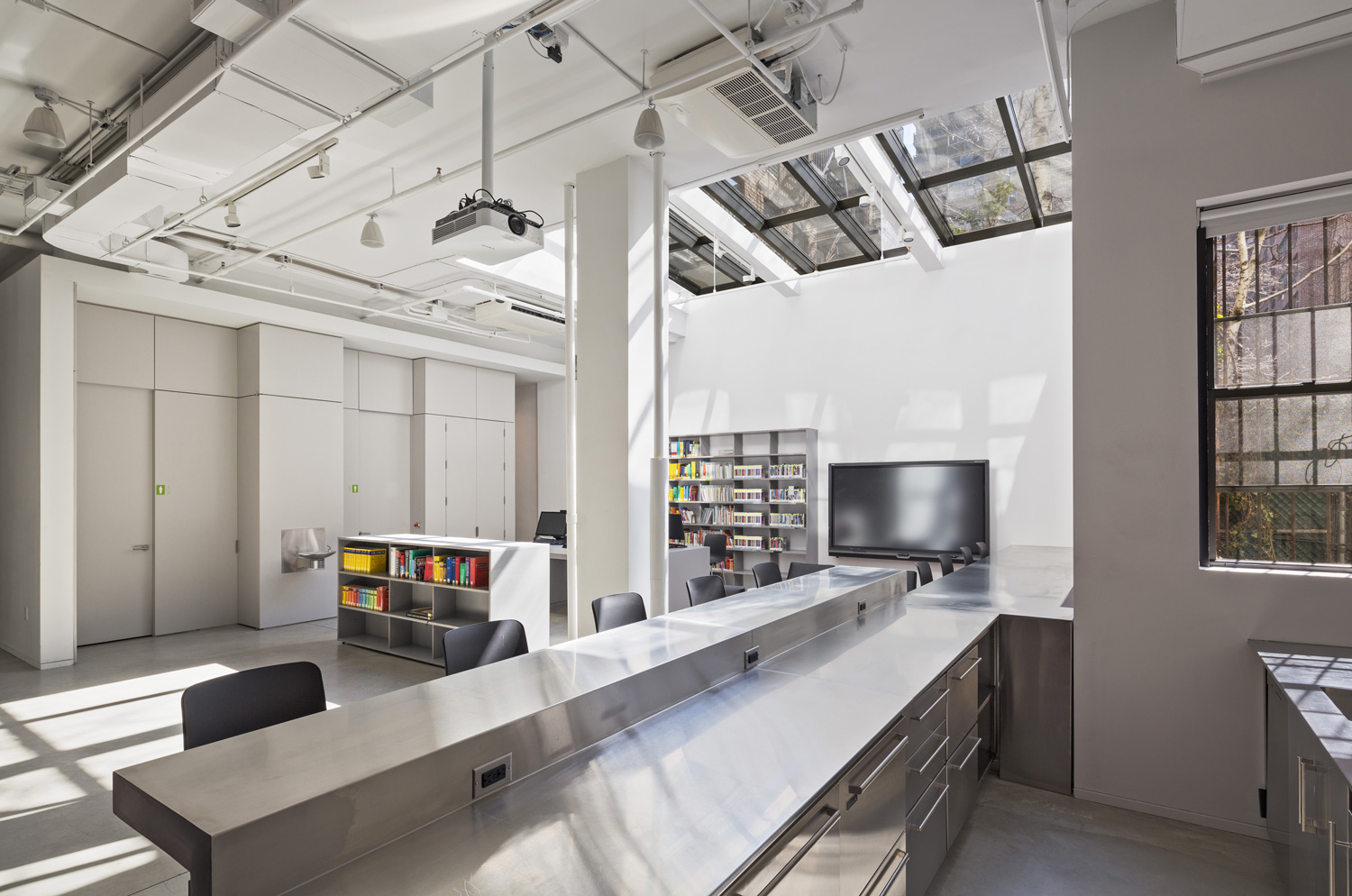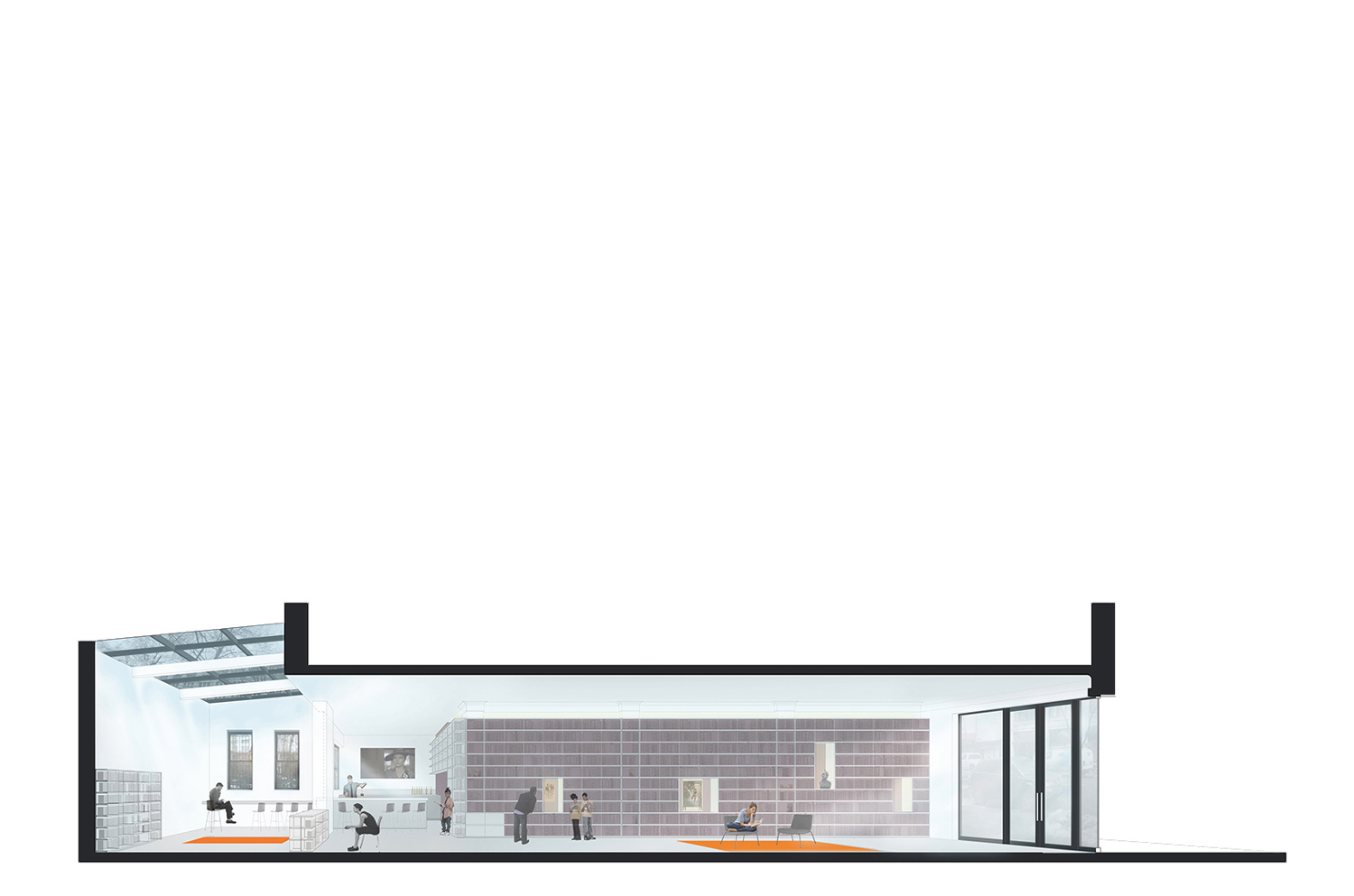 Photography: Eduard Hueber / archphoto
Renderings: oiio studio, Karo Architects
Goethe-Institut New York - Library and Gallery/Event Space
Design and construction of a 4,000 sf commercial interior on the 1st Floor and Cellar of a 1912 loft building. The project houses the Library, Event space and Language Lounge of a German Cultural Center. The project had to fit a 5,000 sf program for the institute's three different departments into a 4,000 sf floor area. This was achieved without compromising any of the departments needs by flexible boundaries between the different areas, so they can enhance and support each other spatially.
KARO developed a flexible library furniture system that provides permeable boundaries between the departments and can be adjusted to serve different events and scenarios. The library can be compressed and expanded as needed to create space around the bar counter for post function gatherings. The pantry's countertop grows into a generous study counter with network access and views into the tree filled interior of the city block. The same counter, lined in stainless steel, can also be used to hold a grand buffet.
KARO rehabilitated a skylight opening in the rear of the building which had been closed for half a century or more. This invites massive amounts of daylight into the entire space from the East in addition to the sunlight light through the new and enlarged storefront openings in the West. KARO also reintroduced three windows to the buildings existing light and airshaft to bring daylight back into the cellar space.
KARO added a hydraulic lift between Cellar and 1st Floor to allow for easy removal and storage of stage elements, tables and seating. A new burnished concrete topping slab across the entre 1st Floor including bathrooms lends the space a generous industrial flow, while warm and colorful carpets provide three comfortable lounge areas distributed across the floor.
Size: 3,000 sf (1st Floor) + 1,000 sf (Cellar)
Completed: March 2015
Location: Gramercy, Manhattan
Visit the Goethe Institut New York